Vita Persona has spent the last two decades building solid relationships with our overseas factories and continues to successfully source quality medical supplies with appropriate testing. Based upon anticipated demand, we have sourced a full suite of medical supplies to meet the needs of hospitals, long-term care facilities, rehab, and many more healthcare service providers nationwide. Vita Persona maintains a stock of products on-site at our Fort Worth, Texas facility to minimize delivery turn-around times to our customers.

Vita Persona is your partner when making critical decisions for the needs of staff and patients. We take great pride in providing quality products to hospitals, long-term care facilities, rehab centers, and many more. More importantly, we provide confidence and transparency when sourcing the needs of your facility. It is our promise to you to provide medical supplies with the highest testing and rating for your specific needs.  The relationships we form with our customers are out of mutual respect for the health and safety of all – we are your partner in protecting our communities nationwide.

Vita Persona offers a variety of medical supplies to the Healthcare Industry. We are able to source a wide selection of items and ship them directly to your facility. Having difficulty sourcing specific items? Let us do the legwork for you. Even if we do not carry an item, we will find it for you, and coordinate delivery to save you time. Let us be your lifeline.
We Work for You
We respect your individual facility needs and remain flexible for every size order.
We accept Net 15 & Net 30 payment terms.
We work with rural and community hospitals and understand the needs of small and large facilities.
We can set up auto shipment on items you require weekly.
What Our Customers Are Saying…
"Thank you for all your help!!!! We have been short-staffed and I have been pulling double duty!"- Miller County Hospital
"You have saved me so much time!"- Memorial Medical Hospital
"Vita Persona ships so fast I know when I place an order it will be here in two days!" –North Caddo Hospital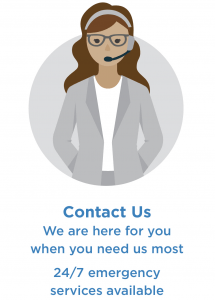 Connect with us to discuss your project
Please contact us directly with any questions, comments, or scheduling inquiries you may have. Servicing USA, Australia and other markets.
Vita Persona, LLC
PO Box 80413
Ft Worth, TX 76244 US
817-518-5125
877-831-0581
[email protected]
Hours
Monday – Friday: 8AM–8PM
Saturday – Sunday: 8AM–6PM